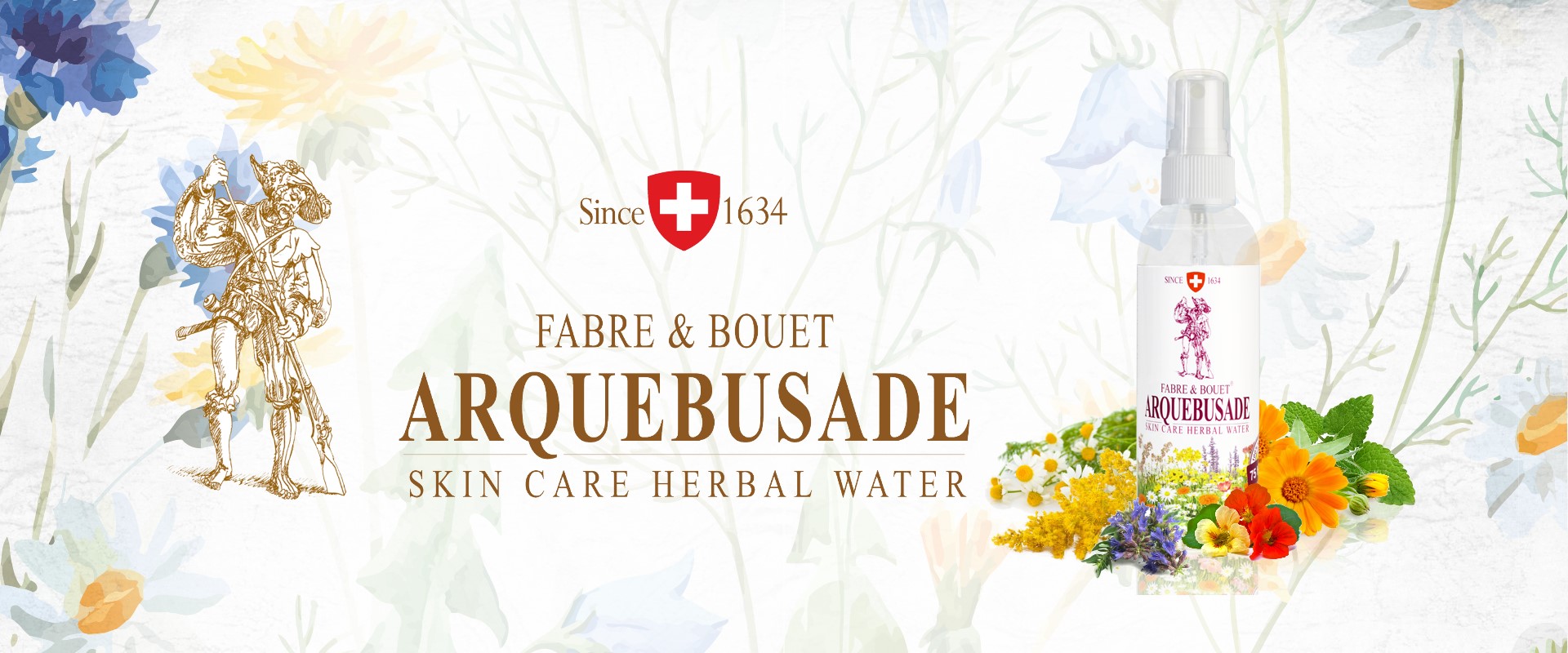 Mandated by King Francis I .
According to legend, at the beginning of the 1500s, King Francis I of France ordered monks to create an effective herbal extract to treat his soldiers' gunshot wounds caused by the arquebus musket used in the Middle Ages, along with the chronic skin problems of soldiers fighting in wars and the easing of body pains received in these ruthless battles. Several monasteries began to fulfil the mandate given by the king, but the most effective of them all was made in the St. Antoine monastery in Vercors, France, which proved to be very effective.
Today, this recipe is the property of the Swiss Heavenly Flowers company.
This fantastic herbal essence is made in Switzerland by the original recipe written in 1634 and with the complete preservation of the ancient manufacturing process. The recipe is a well-guarded secret of the Swiss company. The Arquebuse Water is protecting, nourishing, rejuvenating and vitalizing the skin for centuries!
The Arquebuse Water® is a cosmetic product which is intended for external use only. It does not contain any chemicals, preservatives, colourings, or synthetic fragrances!